Monday Hudson's school had a Halloween parade and party. Here are a few pictures. It's so funny he loved it. When they were walking around he keep looking for me in the crowd. Love it!!!!
Holden waiting on his buba
Sweet brothers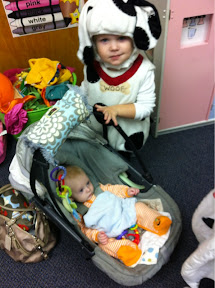 Silly boy
Getting candy door to door
Story time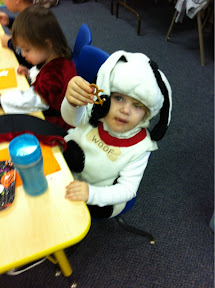 I'm loving being able to come to all the fun stuff with Hudson.