Holden Lane you are growing so fast you bring us such joy!!!
You had you 4 month check up a few weeks ago. You had 3 shots and you only cried for a min. Here are your stats....
~ weight 12lbs
~ height 24in
~ eating rice cereal
~ you are rolling over both ways
~ you talk all the time cooing, laughing, mocking are noises
~ I'm still nursing you and then toping you of with formula to make sure your getting your nutrients
~ loves playing in his Exersaucer and grabbing toys
~ you love your big brother
~ you love to hold your bottle
I'm probably missing so much but I can't think of anything right now. You bring me such joy. Your truly a blessing to our family. Here's some pictures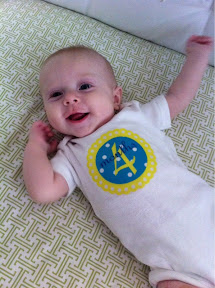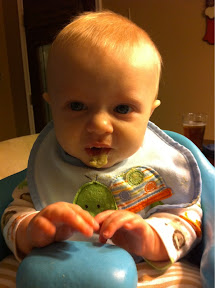 Love this picture!!!
This is almost 2 weeks late!!!!