I have been so bad at blogging so there is going to be a lot of catching up to do!!!
A few weekends ago we went to go pick out pumpkins. Hudson had a blast running around picking up pumpkins he was loving the little baby pumpkins. Here are some pictures of the boys getting there pumpkins.
I'm this tall
This is more my size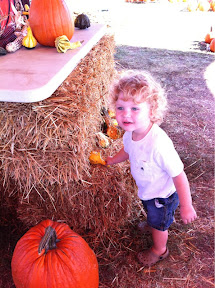 I'll take this one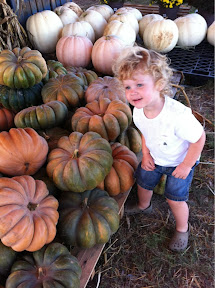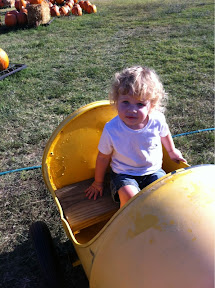 Love how he has his arm on him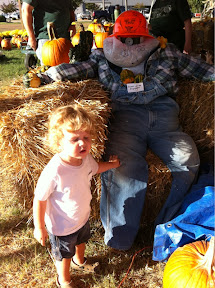 All our pumpkins
We had a blast and it was kind of spur of the moment so the kids weren't dressed cute!!!!