This weekend was pretty fun. We started off by going to Buckleys
Friday night it was so good I had a coupon for my birthday. We went to be kinda early because the Bartlett Fall Festival was Saturday morning we entered Hudson and Holden in the cutest kid contest and Hudson got first place in his category for the 2nd year in a row. Holden got 2nd place in his I'm so proud of my sweet beautiful boys.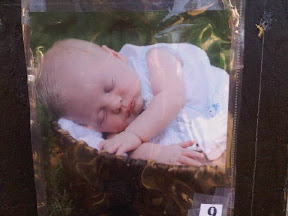 After that we went to eat at Bahama Breeze it was very good for lunch then hopped over to the mall. I had to get my Arkansas Flag for the house!!!! I'm so glad they won it was a great game!!! There's a train that goes around the mall and Hudson just had to ride. Ha Aunt Sam rode with him and she was texting me saying he's waving to every one haha that's my sweet boy. Here is some pictures of the festival and the train in the mall.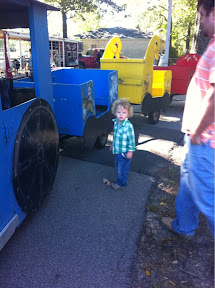 Petting the bunnies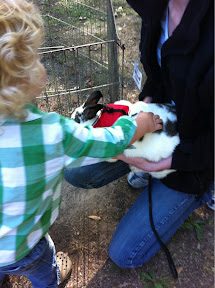 Sweet boy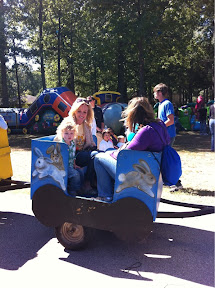 Sunday we went to lunch and then to Basket Robbins Hudson loved his clown ice-cream cone.
Over all it was a great weekend.