We had a great Christmas Eve we woke up got dressed and then went to the Enchanted Forest as a family Hudson really enjoyed it this year.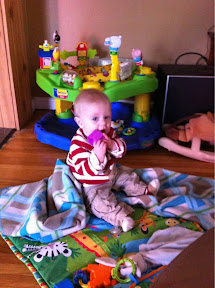 Getting ready to go
We then came home took a nap and then got ready to go to starry nights I didn't have a chance to take any pictures t was really good. Then we went to my cousins for a Christmas Eve party then came home to get ready for Santa. Hudson made cookies for Santa.
It is really becoming fun with Hudson I can't wait till next year.
**********new post below************