Today is Hudson's 2nd Birthday. This makes me sad where has the time gone. I still can't believe I have a 2 year old. Today we went to the zoo and to eat to celebrate. Here are some pictures of the boys at the zoo.
Rock candy :) loved it
Yesterday we had his birthday party. We had so much fun and Hudson got some great things. It was good seeing everyone again and it was so pretty outside and not to hot like last year. We had cupcakes this year and I made the cupcake toppers. I think everything turned out pretty cute.
Hudson is growing so fast. He just keeps amazing me with what all he does. I love him so much.
He's the sweetest little boy. Here's some pictures of the party
He loves the card Aunt Sam got him it sings Mickey mouse
Sneaking another cupcake
The cupcakes
Sweet sweet boy
Blow out the candles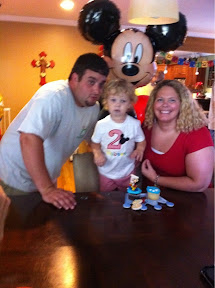 Door sign
Love this picture
Slam dunk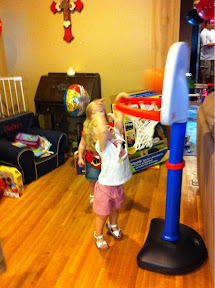 Birthday Boy Out
We had such a great time. Hudson wanted to get in Holden's crib tonight so this is some of the pictures I got. Haha love my two boys.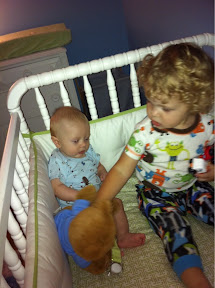 This was Zach's mobile when he was little Holden loves it
Hudson goes for his 2 year check up tomorrow I'll have his stats later on this week.